This post was originally published on this site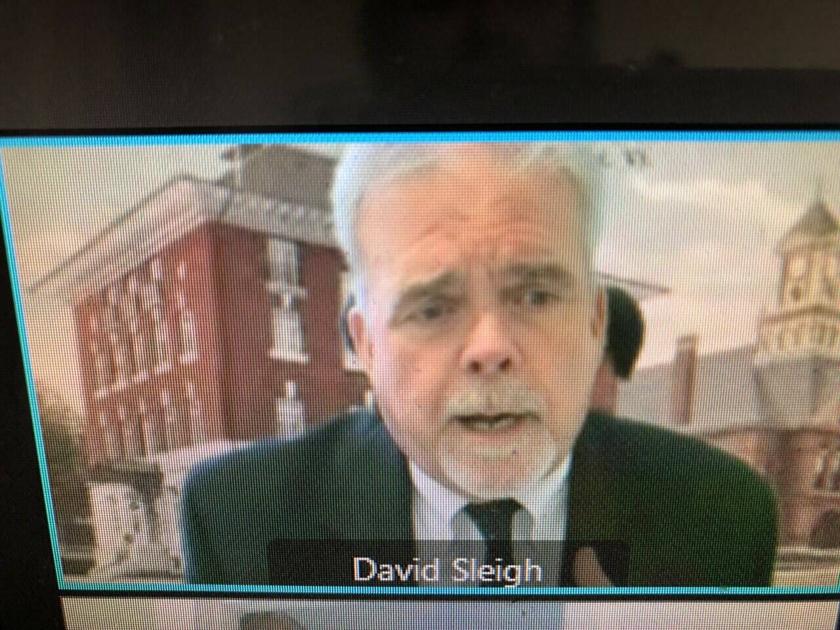 St. Johnsbury Defense Attorney David Sleigh's push to have over 30 Orleans County criminal cases dismissed due to alleged violations of his clients' speedy trial rights continued on Friday.
Sleigh's argument is related to the continued closure of the Orleans County Courthouse in Newport to jury trials and the lengthy delays his clients have experienced in having a jury hear their cases – some of which now date back over five years.
Sleigh argued during the day-long hearing that the ongoing back-up of cases in Orleans Superior Court started well before the pandemic-related shutdown and that the court system should have done more to fix the problem.
"Before the pandemic, Orleans was known to have a significant backlog of criminal cases," said Attorney Sleigh. "I think we have an admission that Orleans was the Caboose – the last on the train here. And what I'm trying to demonstrate is that there was a particular need in the way criminal cases have been backlogged and processed in the time leading up to the pandemic that should have put it in the front of the bus and not on the back of the bus. "
The hearing involved Sleigh questioning court administrators about the way they have handled the Orleans courthouse situation even though the building's structural inadequacies and case-load back-up were well known before the pandemic started.
"At the current time, there are over 773 pending criminal cases that were arraigned more than a year ago," said Sleigh as he questioned recently retired Chief Superior Court Judge Brian Grearson. "So what I'm arguing is that despite the knowledge that Orleans County needed special attention, they were put in the back of the bus…so I do think it's directly related to decision making and indifference to the situation for criminal defendants in Orleans County."
But Judge Grearson said that was not how it happened.
"They weren't put at the back of the bus," said Judge Greason. "There was no intention of putting Orleans last."
Judge Grearson then testified that much of the pandemic analysis of the situation and decision-making involved not just the judiciary, but also the Vermont Department of Buildings & General Services.
"We didn't control that," said Judge Grearson.
"But you could have, right?" replied Sleigh. "You could have said, 'Hey, we gotta get on Orleans. We got a terrible situation up there.'"
But Judge Grearson said the pandemic wasn't about just the Orleans courthouse. It was about a lot of courthouses.
"We had to determine to what extent we can conduct operations in all of these courthouses and we continue to do that," said Grearson.
Sleigh is asking the court to dismiss 34 Orleans County criminal cases.
He said that the ongoing closure of the Newport courthouse has effectively left his Orleans County clients in a state of legal limbo and long-suffering from the negativity of being accused of a crime without having the opportunity to defend themselves at trial.
"You would agree with me that people who are accused of crimes suffer just by virtue of the accusation?" asked Attorney Sleigh during his questioning of Judge Grearson. "They're exposed to sort of public opprobrium (harsh criticism or censure). Often their liberty in terms of association and movement is restricted. There are harms simply by charging them…And those harms were prolonged by the suspension of the jury rights."
"Yes," agreed Judge Grearson
Attorney Sleigh's motions to dismiss are being heard by Judge Robert A. Mello who has not issued a decision yet and said he expects to receive further arguments by court filings next week.