This post was originally published on this site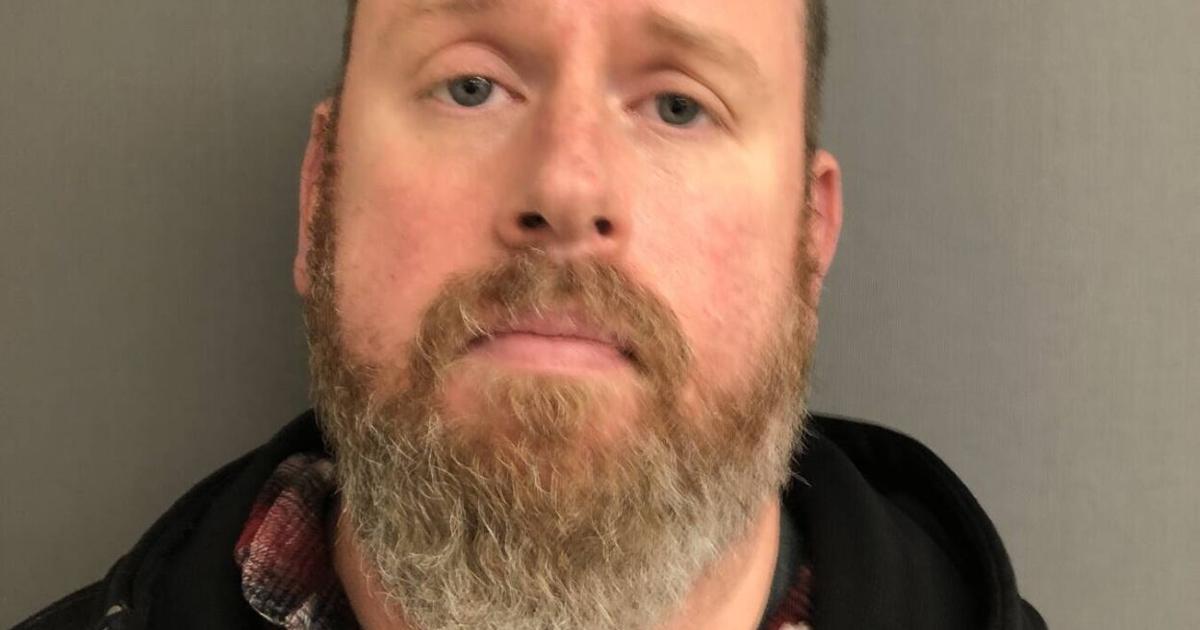 A former Northeast Kingdom Human Services mental health worker charged with sexual assault on a child in Texas is headed back to the Lone Star State.
Kevin Godfrey, 43, was arrested at his home in Concord on Friday and then released after posting $5,000 bail pending Monday's fugitive from justice hearing in Essex Superior Court.
Godfrey, who once worked closely with the Vermont State Police in St. Johnsbury, appeared for the Monday hearing in front of Judge Justin Jiron who approved a plan offered by Godfrey's defense attorney and conditions of release requested by Essex County State's Attorney Vince Illuzzi.
"I've been in touch with Mr. Godfrey's Texas counsel and with Mr. Illuzzi," said Attorney David Sleigh of St. Johnsbury. "I've advised Mr. Godfrey that the best thing for him to do is to resolve the arrest warrant by appearing in Texas. To that end, he has secured a one-way ticket to San Angelo – which is in Texas – and only a short distance from the courthouse that issued the warrant."
Attorney Sleigh asked the court to release Godfrey on a largely unsecured two-part appearance bond – one in the amount of $50,000 secured with 10% cash ($5,000) and a second unsecured appearance bond in the amount of $200,000.
"That would roughly equate to the amount of the arrest warrant bond currently pending in Texas," said Attorney Sleigh.
Godfrey has already retained a defense lawyer in Texas who is negotiating with Texas prosecutors about setting conditions of release once he arrives.
"But if that fails, Mr. Godfrey is prepared to and will surrender himself to the authorities in San Angelo on his arrival on March 10," said Attorney Sleigh.
Once Godfrey is in Texas custody or on pre-trial release conditions, the arrest warrant will be stricken and the two Vermont appearance bonds he signed for would be vacated and the $5,000 cash deposit would be returned to him.
His Vermont release conditions include orders that he not contact, harras or abuse the alleged victim in the case and that once he arrives in Texas he will immediately report to the 391st Judicial District Court in San Angelo.
According to public documents obtained by the Caledonian-Record from Tom Green County District Court in January, Godfrey allegedly assaulted a 13-year-old girl while they were camping in a tent in Godfrey's back yard in San Angelo in April of 2015. The police affidavit also indicates that another child witnessed the alleged crime.
Godfrey was hired by Northeast Kingdom Human Services to work at the St. Johnsbury State Police Barracks as an embedded mental health specialist in early December of 2020. But after state police were contacted by Texas authorities on Dec. 3, 2021, and informed that Godfrey was a suspect in a child sex abuse investigation, his access to Vermont state facilities was immediately revoked.
State police then assisted Texas investigators which led to a Texas grand jury indictment and Godfrey's arrest last week.
Godfrey no longer works with the state police and is no longer employed by Northeast Kingdom Human Services.