This post was originally published on this site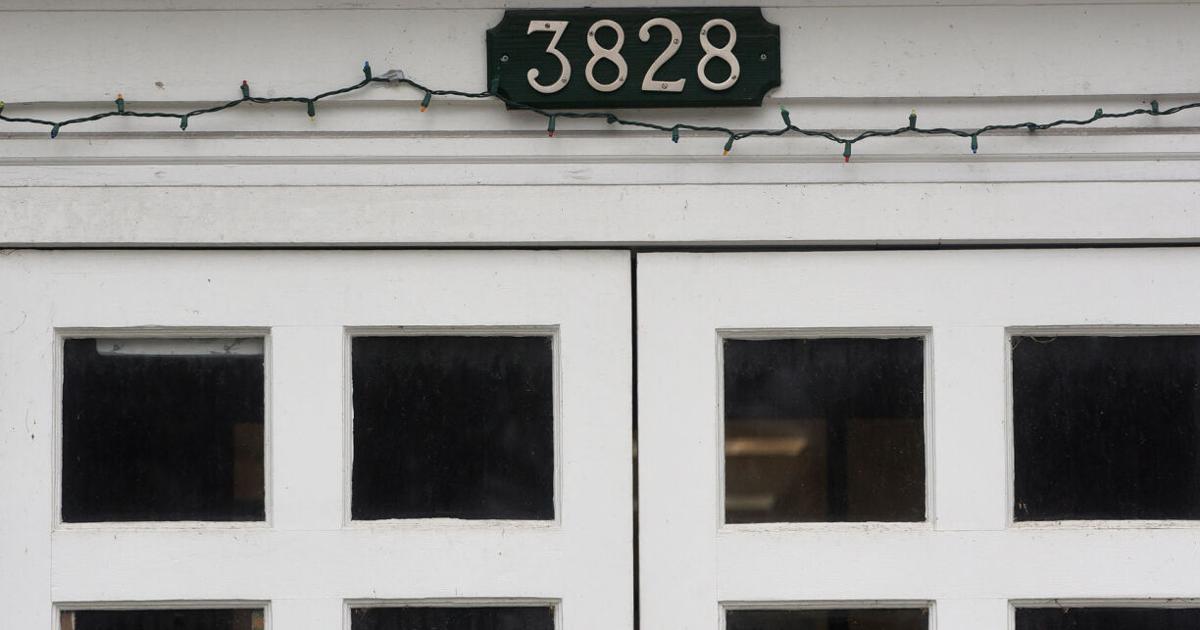 ARLINGTON — A former Vermont State Police trooper who resigned from the force after being investigated for social media comments supporting the Jan. 6, 2021, Capitol insurrection is a candidate for the Arlington School Board.
Luke Hall has submitted papers for the expiring three-year term on the board now held by Nicol Whalen, according to Town Clerk Robin Wilcox. Whalen has submitted papers seeking reelection.
The term is one of two available this year on the five-member Arlington School Board. The two-year position presently held by Robert Zink is being sought by Jessica Elwell Bachiochi.
According to Wilcox, Zink has indicated he is not seeking reelection. Attempts to reach him for comment were unsuccessful.
Hall, a former sergeant in the state police stationed at the Shaftsbury barracks, resigned from the VSP on Jan. 12 of last year.
The resignation came a week after he posted a Facebook message on Jan. 6, 2021, that read, "God Bless America!!!! Cheers to the great Patriots in Washington, D.C. The time has come… Let's gooooo!!!"
A follow-up comment replied, "there are going to be riots," to which Hall responded, "it might be war… We are beginning to see good, law-abiding citizens stand against a corrupted government."
Hall was suspended without pay the next day, and state police opened an internal investigation. He resigned before the investigation was completed.
Supporters have said Hall's message was posted before the insurrection turned violent and was taken out of context.
A social media message left for Hall on Monday was not returned by press time and a phone number for him could not be located.
Zink, who is also a Vermont State Police trooper, was charged by Attorney General T.J. Donovan with simple assault after an internal investigation into allegations he struck a Shaftsbury man during a traffic stop last February. Zink denied the misdemeanor charge and remains on unpaid leave; his lawyer, David Sleigh of St. Johnsbury, has said his client maintains his innocence.
The man arrested during the stop, Christopher W. Campbell, has filed a $25 million civil lawsuit in U.S. District Court in Burlington, claiming excessive force by Zink and two other state troopers who responded to his truck crash. Campbell faces charges, including driving while under the influence and aggravated assault on police, in connection with the incident.
There are two contested races for the five-person Arlington Select Board.
Select Board member Matthew Bykowski is stepping down after a single three-year term, and James Paustian and Vincent Thompson have filed papers to win election to the seat.
Meanwhile, longtime incumbent Select Board member Cynthia Browning is seeking another two-term. She's opposed by Joe Gervais.
Bykowski said he is stepping aside for two main reasons: to devote more attention and energy to the Arlington School Board, of which he is also a member, and because he feels the board achieved the goals he set out when he first ran.
Those goals, Bykowski said, were pursuing the hiring of a full-time town administrator, inspiring more people to get involved and run for office, and modernize operations and access to town government. He feels all three have been achieved with the hiring of administrator Nick Zaiac, the additions of Todd Wilkins and Glenn Sherman, and steps to modernize the town's use of technology.
"It's a good opportunity to take a step back and let somebody else with new ideas come onto the board. Then I can be a taxpayer," Bykowski said. "If there are needs in the future I wouldn't hesitate to run again."
Wilkins is also a sergeant and patrol commander with the Vermont State Police, Shaftsbury barracks.