This post was originally published on this site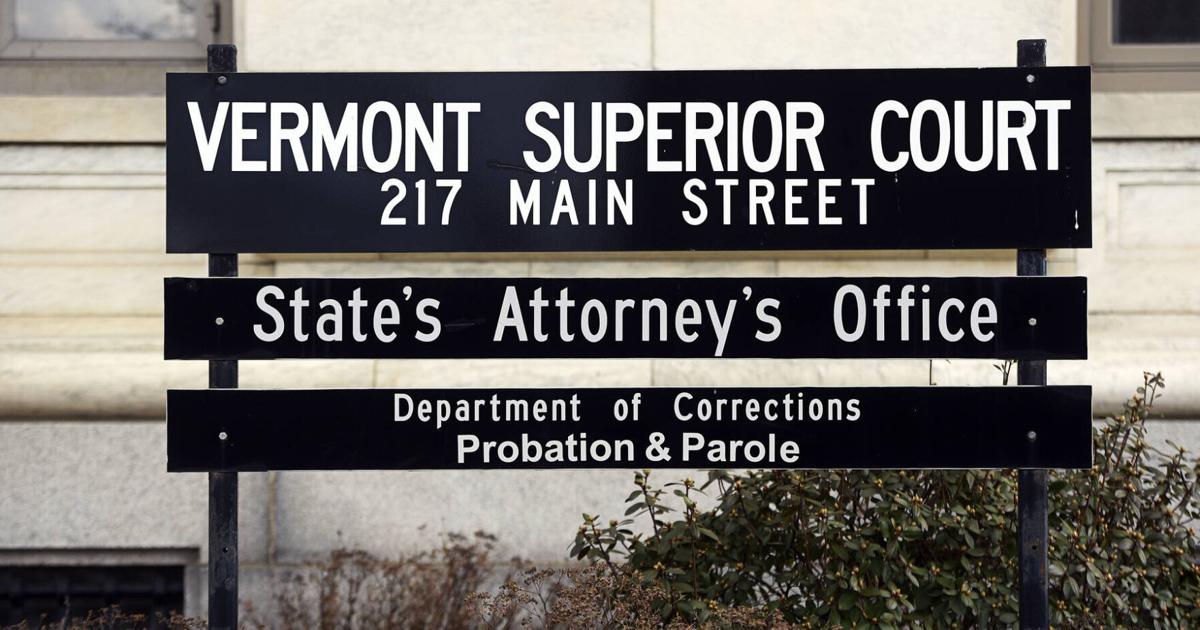 Judges in the Northeast Kingdom have begun to act on requests to have criminal cases dismissed due to COVID-19 complications.
But the results are different depending on the county and that has raised concerns among defense attorneys.
"I am disappointed, of course," said Essex County Public Defender and Lyndonville attorney Laura Wilson after Caledonia Superior Court Judge Timothy B. Tomasi ruled last week that he will not follow the lead of Franklin County Judge Martin Maley and grant blanket dismissals of non-violent misdemeanor charges.
"I'm also alarmed that apparently there is a certain kind of justice in one county – Franklin – but not here in Caledonia-Essex," said Attorney Wilson. "Because of Judge Maley's smart decision in Franklin, that docket will be far more manageable, benefiting defendants and all others involved in the criminal justice system – but not here in Caledonia-Essex…The disparity is troubling."
On Nov. 4, Judge Maley decided to dismiss more than 350 criminal cases due to a dramatic rise in pending criminal cases that went from hundreds before the pandemic to thousands.
Judge Tomasi, in his ruling, said he was not convinced there was a need to order blanket dismissals requested in Caledonia and Essex Counties.
"The Court will deny, without prejudice, the pending motions to dismiss," wrote Judge Tomasi in his decision. "This Court has, however, scheduled all older pending cases for Status Conferences in December. As the Court mentioned at a recent Bench/Bar meeting, in advance of those hearings, the Court would expect both sides to engage in a realistic examination of the pending cases, check with witnesses and alleged victims, share information as to counseling or treatment engaged in by the defendants, and confer regarding possible resolutions in light of all current circumstances."
Caledonia County State's Attorney Jessica Zaleski, who has argued against blanket dismissals, said she was pleased with Judge Tomasi's decision.
"Judge Tomasi's ruling on the defense motions for dismissals is appropriate and fair for Caledonia County at this time," said Zaleski. "We are all frustrated with the volume of cases pending, but, frankly, cases are moving at a good clip in our court. We have had three jury trials in the past few months and are settling multiple cases each week."
But efforts by Defense Attorney David Sleigh of St. Johnsbury to have 34 cases dismissed in Orleans County for alleged violations of his client's speedy trial rights have started to show results.
Judge Robert A. Mello has now dismissed criminal cases against three of Sleigh's clients.
"The Court finds that the Defendants' have been deprived of their right to a speedy trial," wrote Judge Mello in his 18-page decision dismissing charges against Matthew and Raymond Geoffroy for allegedly taking game by illegal means. "They have experienced the anxiety and prejudice associated with having waited nearly five years for trial to resolve misdemeanor charges against them."
Judge Mello also dismissed a similar Fish & Wildlife charge pending against Sleigh client Christian Goulet.
"We're gratified that in at least some of the cases he has recognized that such a long delay has an intolerable impact on people's lives," said Attorney Sleigh. "That establishes a toe-hold now going forward for everyone else in a similar circumstance."